My Manifesto
What I do, what I stand for, and what I believe in.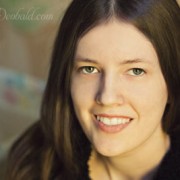 I create imaginative portraits for strong minded people with a clear sense of personal style. I love the art of storytelling, and manifest that love in my work by helping my clients tell their own stories.
I believe in planning. I offer my clients more than images - I offer you an experience, an escape from the everyday. I deliver this by personally meeting with every client for a consultation to build excitement for your session and to help you decide what you want to wear, what props to bring, and what sort of theme will make your shoot special.
I value trust and strive for honesty and openness in all my business practices. I believe in a better way to do business than holding my client's images hostage in order to sell prints. That is why every one of my clients receives their entire session on disc in high resolution.
I aim for your client experience to be remarkable. With the experience and insight of over five years as a photographer and retouch artist, Katie Deobald Photography provides a unique experience, and quality results.
Basic Standards
All my clients pay two fees on every session, one for my time and talent, and one for the three things I believe should be standard.
High Resolution Digital Files
Every session receives one archival quality disc complete with high resolution digital files from their entire session.
Digital Rights
I provide a release that entitles you to use, print, and share, or modify your photos in any way you see fit.
Basic Retouching
I prepare and process all images myself to ensure excellent tone and colour quality, to be sure all the images you receive are ready for print.