0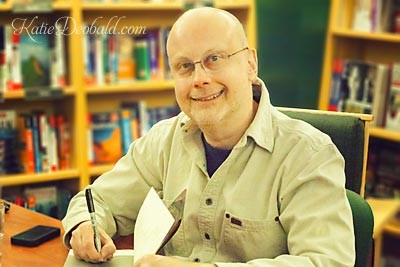 Robert J Sawyer signing my copy of his new book 'Red Planet Blues'
Hello Saskatoon! The man in my featured image this week is one of my personal favourite authors, Robert J Sawyer.
He is an award winning Canadian science fiction writer and was in Saskatoon at Mcnally Robinson to read from his latest book, "Red Planet Blues: Murder on the Mean Streets of Mars."
Sawyers' book "Calculating God" forever changed my opinion of Canadian fiction. (High school left a rather negative impression of "Canadian Literature" on me.)
You may also have noticed that this week I have started employing a new watermark on my work. I find it much more in keeping with my style. The rest of my images for the week can be seen by clicking on the thumbnails below.