0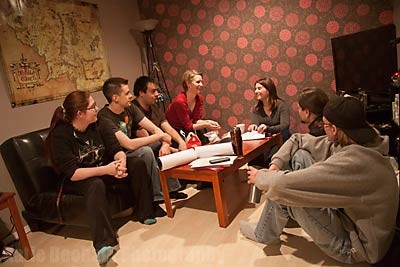 Hello Saskatoon! This week I have an exciting announcement.
Katie Deobald Photography will be doing the official event coverage for Saskatoon Blitz 2013! Pictured on the left is about half of the fantastic team of organizers who make this thing a reality every year.
Saskatoon Blitz, for those of you who are new to it, is an entertainment expo happening here in Saskatoon on June 8th and 9th, with bonus events on June 7th! The guest line up is very exciting this year, including one of my favourite voice actors, John Dimmagio! Being a huge Futurama fan, I know him best as Bender but some of you may also recognize him as Jake the Dog from Adventure time.
I will also be running a Cosplay Mini-Shoot for anyone wanting some great photos of their costume, keep an eye on this blog for more details.
Below are more of my images from this week. As you can see I am still very much in love with the lightbox I built last week.